The items in this post were sent to us by the brand. We do not charge them for consideration or placement as we prefer to retain the right to not place an item that we don't truly love.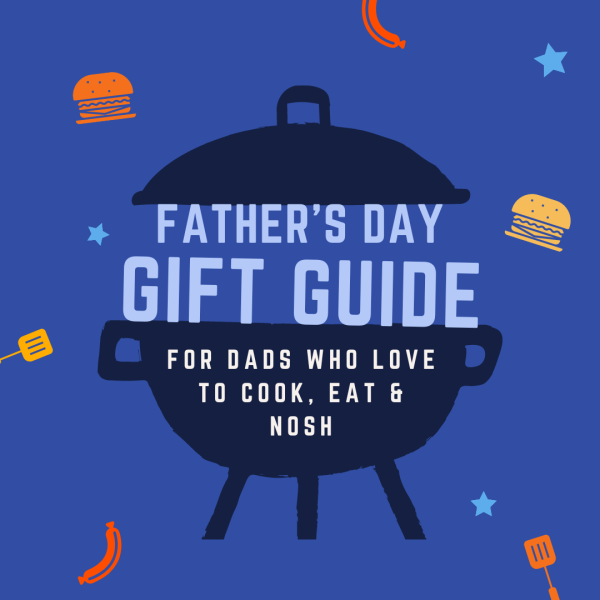 My wife Zippy is at it again. She curates some of the best gift guides I've seen and I'm psyched that she's giving a lot of these great gifts to me this year. This is her  Father's Day Gift Guide that is dedicated to all the foodie and grillmaster dads out there who truly know their way around the kitchen and the barbecue pit. This guide is a tribute to those culinary connoisseurs who transform simple ingredients into mouthwatering masterpieces and turn any backyard gathering into a sizzling sensation. Whether your dad is a seasoned grill enthusiast or an adventurous food lover, we've curated a collection of gifts that will ignite his passion for cooking, elevate his flavors, and make this Father's Day an unforgettable feast for the senses. So, let's dive in and discover the perfect gifts that will have your dad firing up the grill and enjoying his favorite culinary adventures with gusto.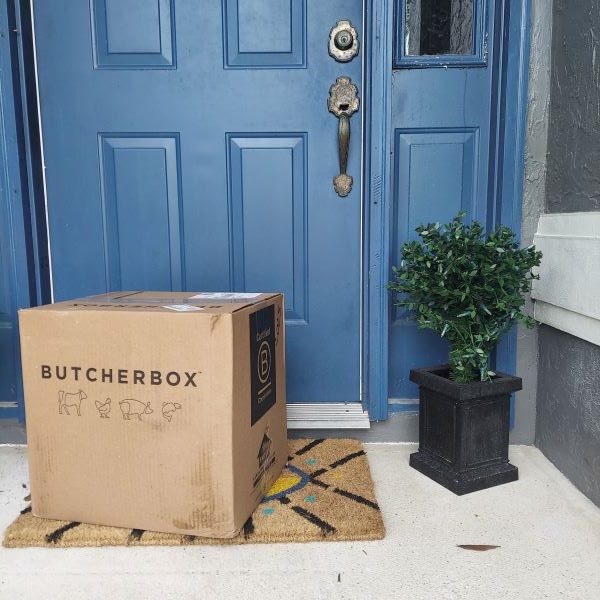 ButcherBox™ is Dad's secret to cooking with confidence. Quality is the most important ingredient in any recipe, and that's why I trust ButcherBox. They deliver 100% grass-fed beef, free-range organic chicken, pork-raised cratefree, and wild-caught seafood directly to your doorstep, so he can focus on cooking amazing meals—not searching for meat that meets his standards
How ButcherBox Works:
ButcherBox sources from farmers and fishermen who meet the highest standards for quality.
You choose your box and delivery frequency. They offer 5 boxes: 4 curated box options as well as the popular Custom Box, so you get exactly what you and your family love.
ButcherBox ships your order, frozen at the peak freshness and packed in an eco-friendly, 100% recyclable box.
You enjoy high-quality meat delivered to your door and more time for amazing meals together
Chose from:
Humanly raised pork
Free range chicken
100% grass-fed, grass-finished beef
and wild-caught seafood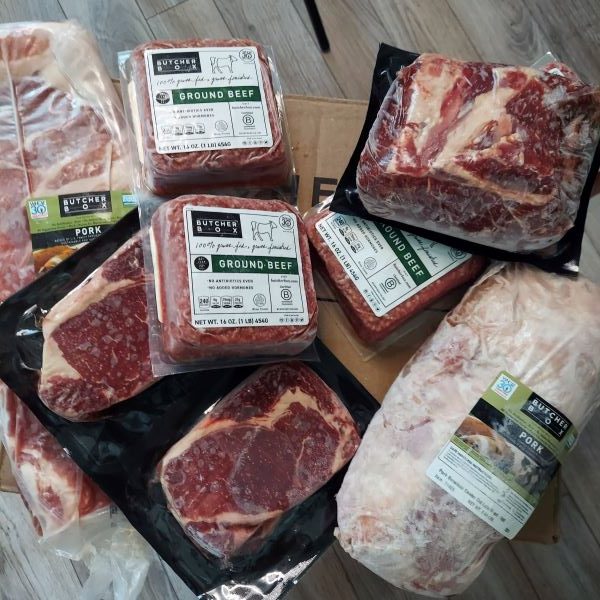 Sign up for your box today at ButcherBox

Get a special offer when you try ButcherBox today!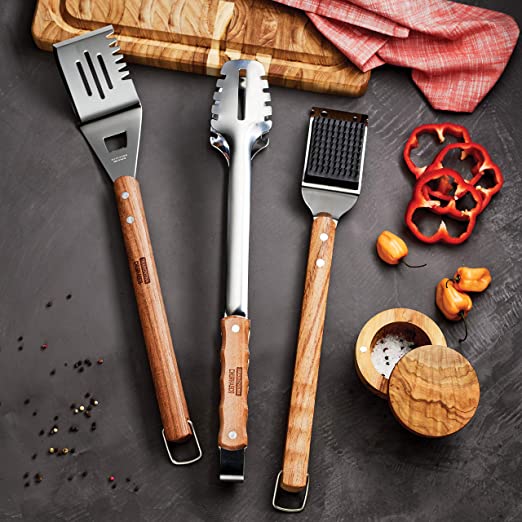 Prepare and serve your grilled masterpieces with ease. Their long, wooden handles make it easy and safe for you to handle meats and vegetables, while the stainless steel construction offers extended durability for even the busiest grillmaster. After your grilled favorites have been enjoyed, Tramontina's Churrasco stainless steel grill brush is strong enough to remove food residue from your grill so it is ready for the next barbecue.
Set Includes
Stainless Steel Multipurpose Spatula with 18.8 in Wood Handle

Stainless Steel Barbecue Tongs with 18.6 in Wood Handle

Stainless Steel Grill Brush with 17.4 in Wood Handle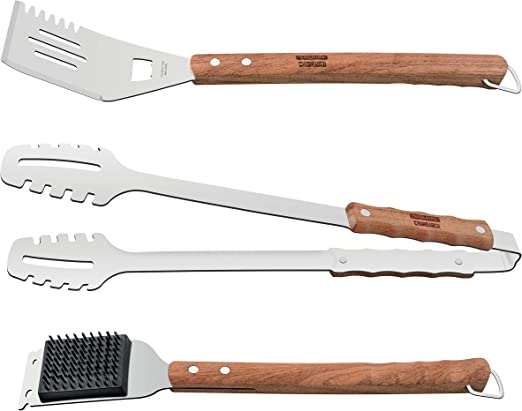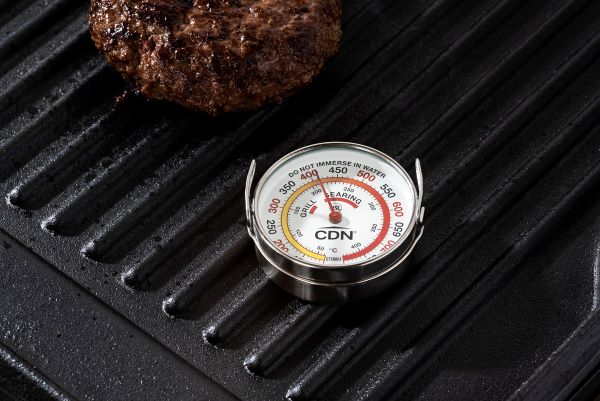 Dad can set this thermometer directly on the grill or cooking surface, and measure the exact surface temperature so he knows when to put that delicious steak on the grill for perfect cooking. It features a color-coded scale that clearly highlights the target temperature and measures in 10-degree increments between 100 and 800°F/40 and 425°C.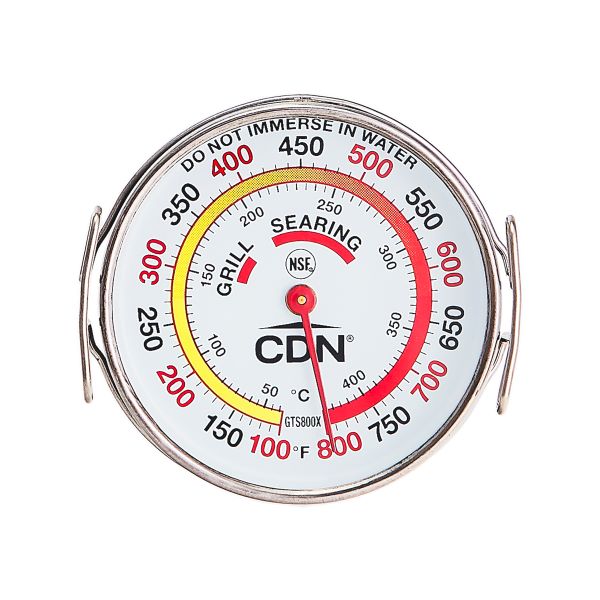 Made of durable stainless steel housing and laboratory glass that can withstand high heat this simple gift will become one he wondered how he ever lived without.
CDN Combo Probe Thermometer, Timer & Clock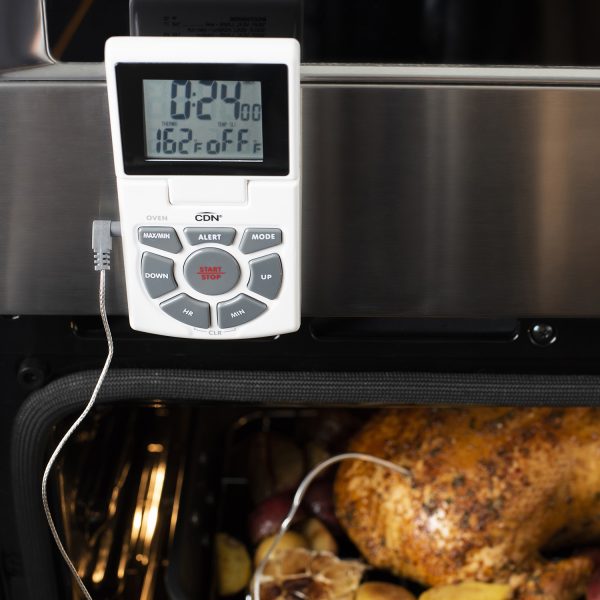 Perfect for roasting or grilling. Simply insert the probe into the food. Place the food in the oven or barbecue and close the oven door (or grill cover) directly over the sensor cable. Set the temperature alert for USDA safe cooking temperatures — listed on the back of the case. Both the set and actual temperatures are displayed during cooking. Advanced technology, quality construction, easy-to-read displays and user-friendly operations.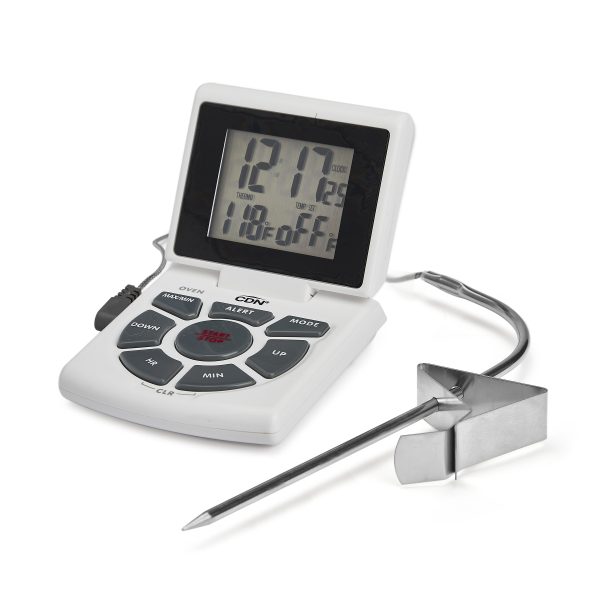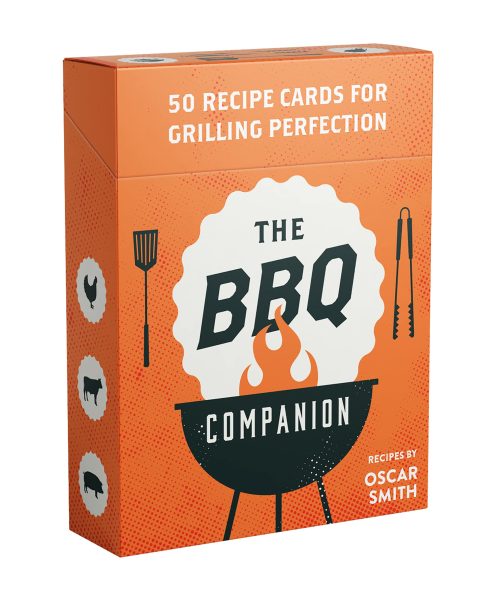 Dads who love to slay the grill will love The BBQ Companion: 50 recipe cards for grilling perfection. It is his guide to grilling up a great time—pull out a card and get cooking in the great outdoors. With fifty recipes in the deck, it's got him covered for chicken, beef, lamb, pork, seafood, veggies, and options for side dishes and even desserts.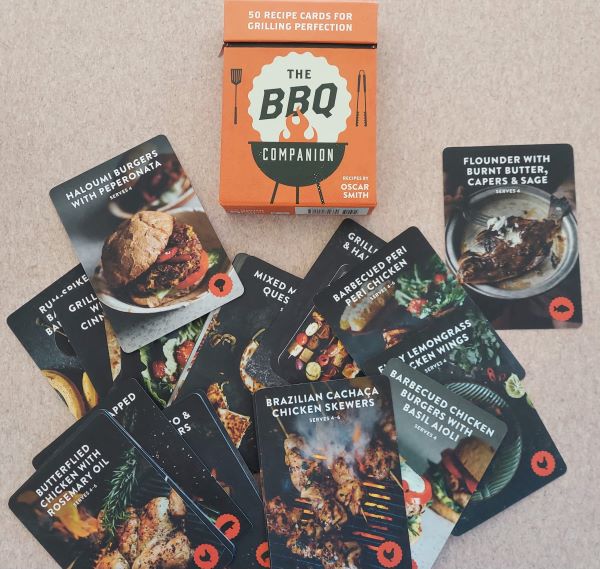 Available on

Amazon

(great last minute gift with PRIME shipping)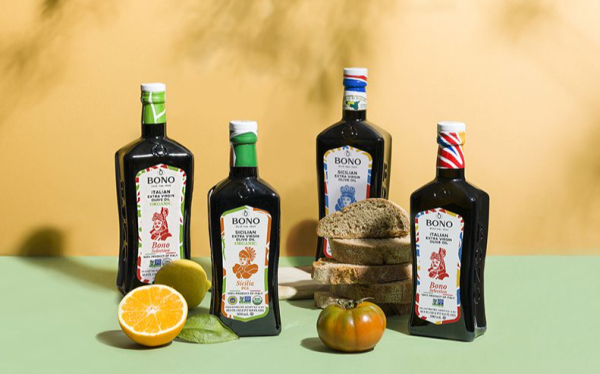 Bono just happens to be the largest producer of extra virgin olive oil in Sicily and is a pantry staple that any home chef should have on hand. Their aromatic extra virgin olive oil is an ode to Italy if there ever was one, and their innovative production techniques have developed the recipes of their most popular EVOOs, which are 100% Italian. Perfect for baking, frying, or grilling, cooking with a high-quality olive oil makes all the difference, and it makes a great gift for those dads who may not usually splurge on themselves.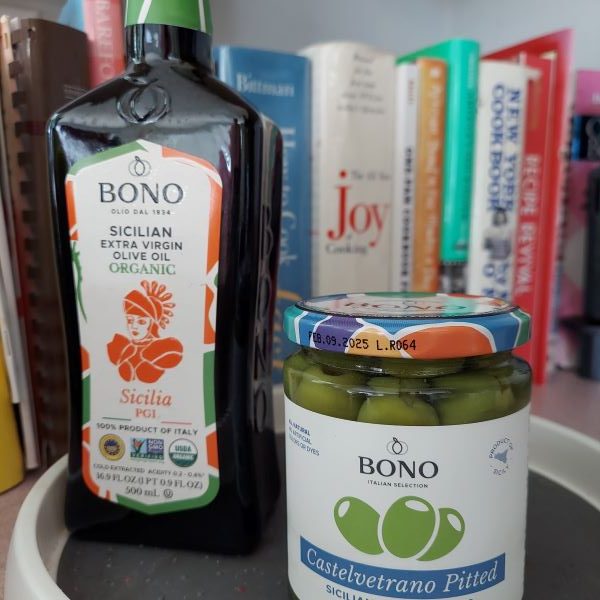 Don't forget about their award-winning olives, which are the perfect addition to a martini or charcuterie board. These all-natural green olives have an incredible buttery-sweet flavor and a crisp, firm texture and are great as an appetizer or part of any dish.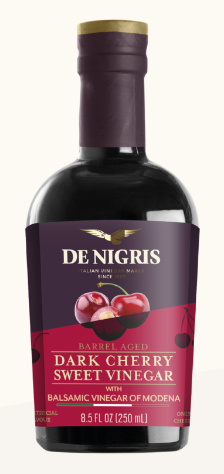 This tangy sweet vinegar is an excellent addition to salad dressings and sauces. Plus, it's perfect for meat dishes that Dad loves, such as for glazing turkey, pork, and game. He'll find so many uses and create all new recipes once he has a bottle (or two) in his pantry.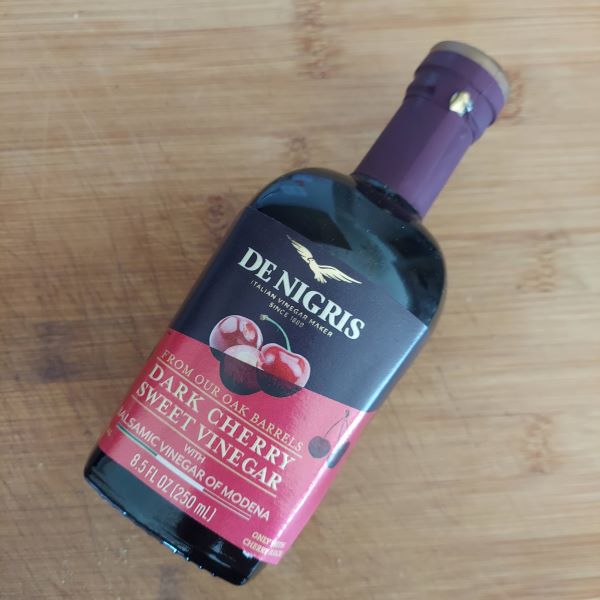 It's an extravagant addition to prosecco or vanilla ice cream too!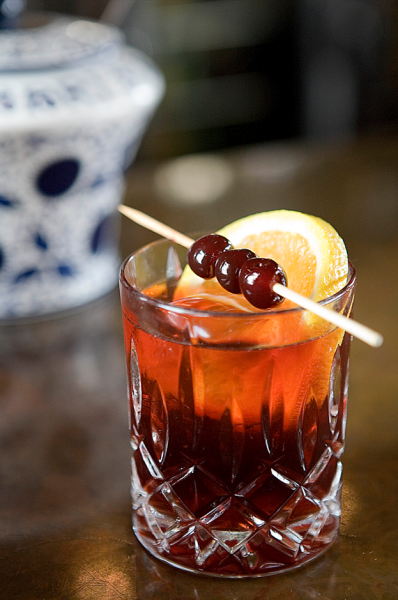 These Amarena cherries are all in the family and the recipe has been passed down for generations, since 1905. Use them as a garnish in a cocktail such as an Old Fashioned and on top of Dad's favorite ice cream.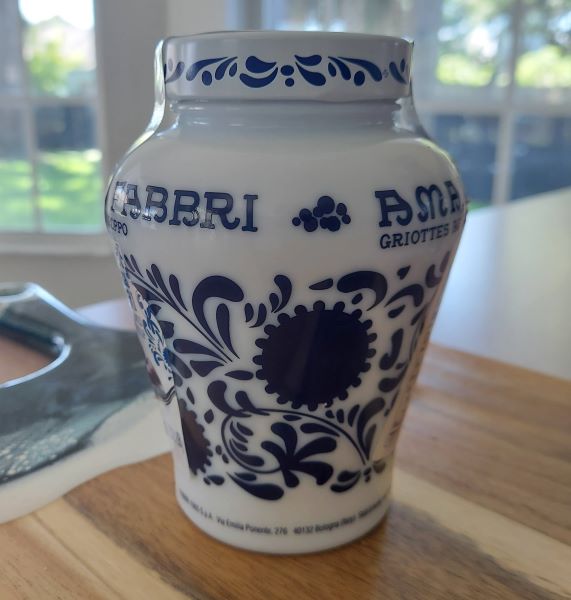 Plus, the jar looks excellent on a home bar cart.
Pick them up on

Amazon

– great last-minute gift with PRIME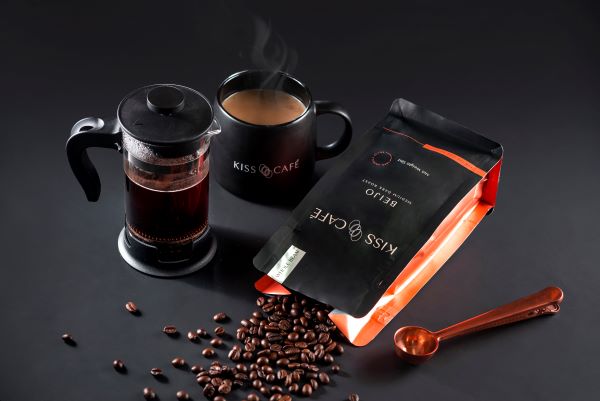 Dad will love the fact that iconic rapper Jadakiss founded Kiss Café with his father Bob (a 40+ year coffee industry veteran) and son Jaewon (also an artist who has worked closely with his grandfather the last several years). Whether he's a grind and brew type, loves his French Press, or just wants to pop a K-Cup in and enjoy the rich flavor of a great cup of coffee, he'll appreciate the complexity of the BEIJO blend every morning (or whenever he enjoys relaxing with a cup of coffee).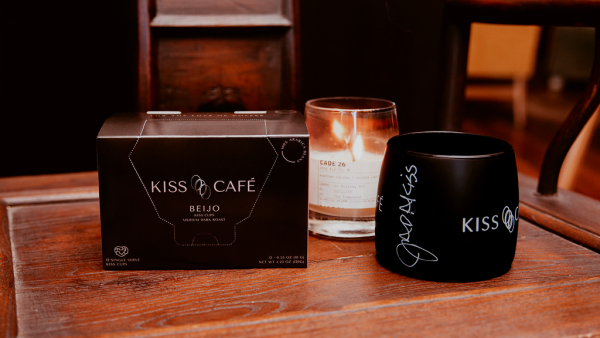 The Phillips' recently launched their first Kiss Cups offering. Boxes come in 24 and 12 counts and come in the company's signature Beijo flavor which complements their whole and ground bean products.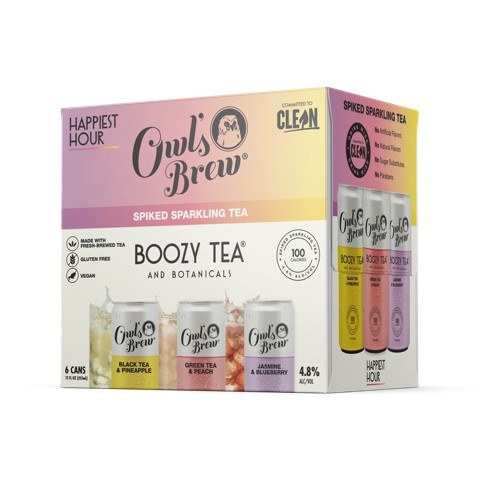 Owl's Brew Boozy Tea is a fresh-brewed organic spiked sparkling hard tea seltzer, made with 100% real ingredients. They are a female-founded company, and their Wise Women Collective is a women-for-women initiative supporting charitable initiatives, and promote gathering and conversation.
Flavors include
Black tea and pineapple
Green tea and peach
Jasmine and blueberry
Hibiscus and black tea
English breakfast and lemon
White tea and watermelon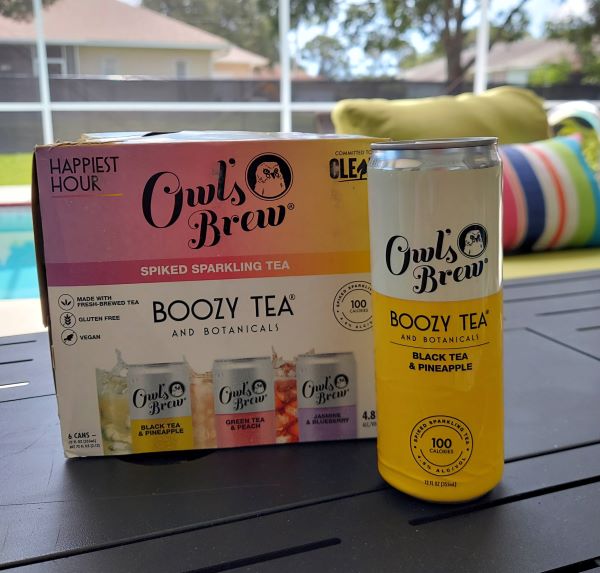 Dad will love the flavors of this hard tea seltzer as he relaxes in the yard, at the beach or whenever he just wants to kick back and enjoy himself. 6-pack variety packs are available in two different mixes.
Available at Trader Joes, Whole Foods, Aldi, Publix for a great last minute gift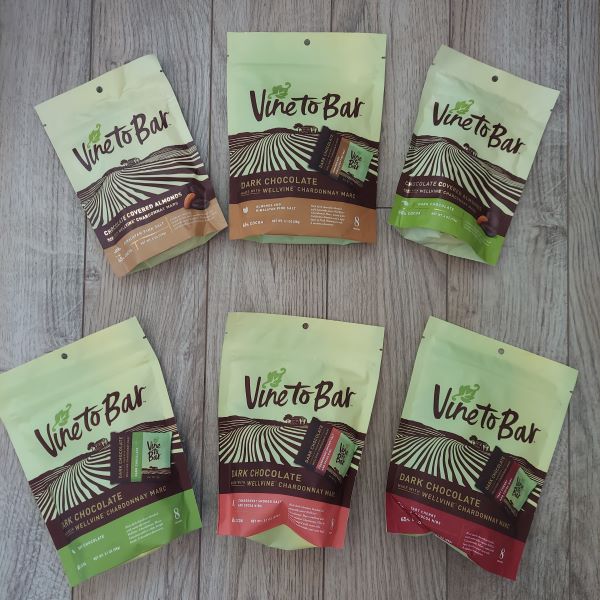 Vine to Bar is not just any luxury chocolate. Good friends Peggy Furth, founder of Chalk Hill Vineyards and Winery and Barbara Banke, chairperson and proprietor of Jackson Family Wines co-founded the company as part of a winery-wide effort to bring sustainability to the heart of the business. Every Vine to Bar chocolate upcycles the WellVine™️ Chardonnay Marc into delicious, earth-friendly dark chocolate.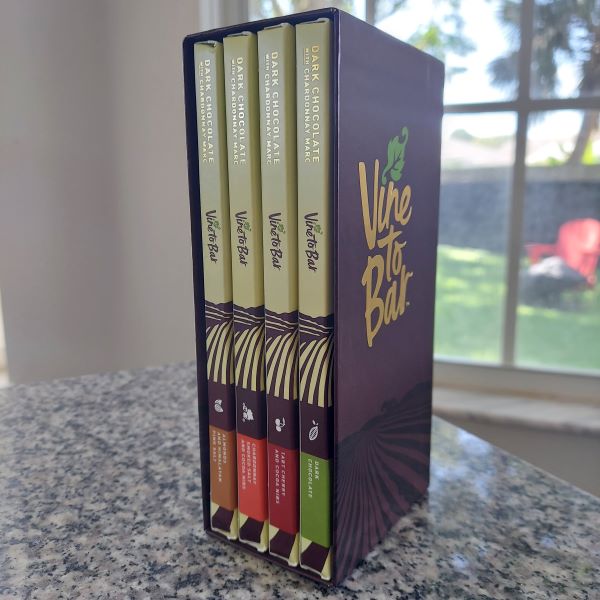 Dads will enjoy the the Gift Bundle which includes a statement-making Chocuterie Board plus four 8-count bags of Dark Chocolate Tasting Squares: Dark Chocolate; Almonds with Himalayan Pink Salt; Tart Cherry And Cocoa Nibs; and Chardonnay Smoked Salt and Cocoa Nibs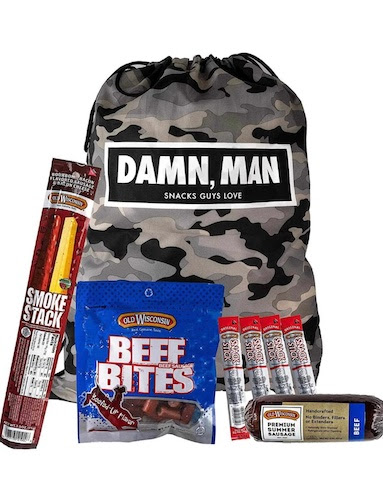 The perfect gift doesn't exi… wait…a bag of beef?  You read it right. Just when you thought you were out of ideas on what Father's Day gift to get, Damn, Man brings you an entire bag of beef. With 3 sizes to choose from, Big, Bigger, and Biggest, you can be sure to stock up dad's supply of meat with Summer Sausage, a Smoke Stack Bourbon and Bacon, Beef Sticks and Beef Bites.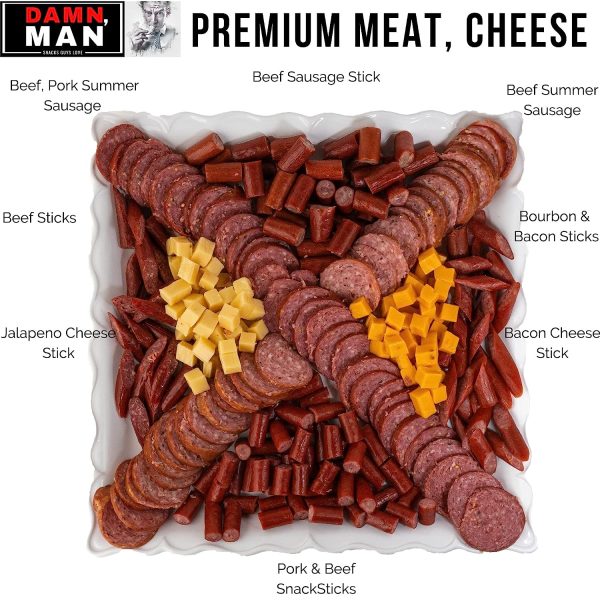 This bag of beef comes in a camo sling bag, perfect for transporting meat snacks on the go. The Big bag includes 1 Original Summer Sausage, 1 Smoke Stack Bourbon and Bacon, 5 Beef Snack Sticks, and 1 Bag of Beef Snack Bites — and the Bigger & Biggest bags offer even more delectable meat snacks!
But don't just stop at this sling bag. There are lots of great foodie gift items for dad like
Black Label: Nut Decanters
Nuts & Exotic Meats Box
Beer and Bourbon Liquor Nut Tin
and more
and they are ALL available to the DM Snacks site and…
Best of all, you can get these and other great Damn, Man snacks on

Amazon

for a great LAST-MINUTE gift with PRIME
So this Father's Day, show your appreciation and love by treating your dad to the ultimate grilling and food gifts that will make his day truly special. Whether he's a seasoned grill master or an aspiring chef, these gifts are sure to bring a smile to his face and create lasting memories around the grill. Go ahead and make this Father's Day an unforgettable one by giving your dad the gift of delicious food and drink.
Check out our other Father's Day Gift Guides as well including